Emily Hieber Trainee Solicitor at JE Baring & Co
Emily became a full time member of staff in January 2019 having graduated from BPP University London with a LLB in 2018.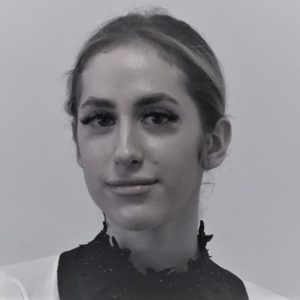 As Emily had undertaken her work experience with the practice and had previously worked with one of our partners on an important case, she was able to hit the ground running as she was already familiar with our systems, her colleagues and indeed certain clients.
Despite being with us for a short time, Emily has quickly become a vital member of our Property Team dealing with both freehold and leasehold property transactions and is regularly praised for her attention to detail, commitment and calmness under pressure.
Emily is due to start the LPC (part time) in September 2019 and due to her hard work, client feed-back and commitment has subject to successfully completing the course already secured her training contract with us.
Despite her good points, Emily has a hobby of eating junk food and thinks that this is ok as she has joined a gym! Unfortunately she has not yet actually been there but the good intention remains.