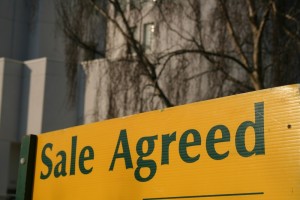 The number and type of searches undertaking during the conveyancing process vary according to where the property is situated, however in the South East of England the most common are:
Local Authority Search
Water Search
Environmental Search
Local Authority Search
The Local Authority search seeks a substantial amount of information from the local council relevant to the property for example the Planning and Building Regulation history, whether the road is maintained at public expense, whether the property may be required for public purposes, whether there are any nearby road or traffic schemes, whether are there any outstanding Notices which affect the property (for example dealing with such things as housing, building regulations, public health or building works issues) and is the property in a conservation area etc.
Why is this search so important?
In short the replies may affect your intended use and enjoyment of the property for a considerable number of reasons ranging from something minor through to something vitally important for example an enforcement order that part of it must be demolished. Common issues include the following:
If the road is not adopted what further enquires need to be made with regard to its upkeep and the associated costs?
Where do you park your car if there is no off street parking and there are parking restrictions between say1 and 2pm?
What advice is necessary if you are purchasing the property as a "Buy to Let" but there is a Prohibition Notice against this?
There is a large tree in the back garden that you intend to lop or remove to let in additional light but the search reveals that it is subject to a tree preservation order.
Water and Drainage Search
 This asks a number of questions including is the property connected to mains drainage, surface and foul water, is the water supply metered and where the pipework is situated as well and the flow direction.
Why is this so important?
Again as basic examples any prudent purchaser engaged in the conveyancing process will want to know; whether the property is connected to the mains water supply and whether it has foul water drainage or indeed whether there is a Septic Tank which will require emptying. A less obvious example may well be that if the purchaser is planning an extension it would be useful to know where the drains run as this could have an impact upon the build cost and design.
Environmental Search
 There are various search providers who provide environmental information, however the real issue is what potential environmental issues may affect her property. The replies will generally show if the property is built on land which is at risk of flooding, radon, contamination, ground instability and other factors which may cause defects to the property or even personal injury.
Why is this so important?
Environmental searches provide fundamental information to the buyer informing them of significant issues which could result in serious issues for the homeowner. For example, if the land is contaminated the owner can in theory be called upon to remove it which can be extremely expensive, in addition to the dangers to health. Where a property is in an area highlighted with identifiable risks such as being in a flood plain it can become difficult and costly to insure.
"Why are there so many Additional Enquiries and how can they help me?"
 The information via the documents and searches referred to above will allow your Conveyancing firm to raise what are known as Additional Enquiries which comprise a series of further questions designed to clarify any issue not dealt with in the standard enquiries or deal with any issues that may arise from the answers already provided.
For example, if the seller has confirmed that new windows were installed last year, your Conveyancing solicitors will require the FENSA certificate and will want to know whether there is a guarantee in place, whether that guarantee is transferable to a purchaser and indeed whether it is insurance backed.
In conclusion the information contained in the documents referred to above will allow most people to make an informed decision whether to proceed with the purchase or not in the light of their own circumstances and needs.
We deal with all aspects of conveyancing, and have a small and dedicated conveyancing team, your case will always be handled individually, we aim to offer you a "stress free" experience!
Please get in touch with our conveyancing team on 020 7242 8966 for an informal chat about your conveyancing requirements.  Or email a member of our team at and we will get in touch to see how we can help you.